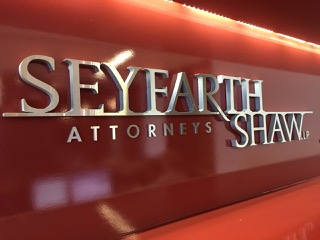 New business development is an often difficult proposition for senior associates at large law firms. Of course, they face considerable demands on their time. Perfectionism used to be their ally back when they had adequate time to focus on one thing at a time and do it well (i.e. law school), but senior associates are usually spread too thin to embrace the fundamentals of new business development. Moreover, great attorneys tend to be introverted (not antisocial… there is indeed a difference).
Scarce time. Latent perfectionism. Introversion. It's no wonder that selling arouses so much stress for attorneys.
New business development at large law firms necessitates more than just the right sales method - it requires acknowledging some difficult realities of life as an associate.
Seyfarth Shaw's Atlanta office invited us in to teach their associates a marketing and new business development framework that will give them clarity, focus, direction and… most importantly… confidence. We didn't just teach them some hackneyed sales system. We taught them how to leverage the things they're doing for today's clients in pursuit of tomorrow's clients. We showed them how their billable efforts are their ticket to more knowledge and experience (and mentorship from their boss). But, their new business development efforts are their ticket to independence and control.
As a result, they got a view into marketing and sales that actually nests with the demands of their job. We got a nice view of midtown Atlanta. Rave reviews all around!