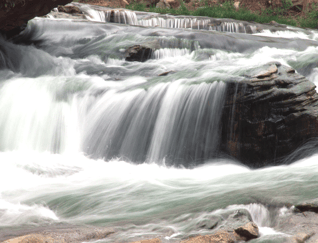 On July 31, one of our favorite clients is having an event at Avondale Brewery that you really need to plan on attending: Land Aid 2015 is a fantastic event to support the Freshwater Land Trust. The night will be headlined by Kopecky, an American Indie-rock band.
We're really proud to help sponsor Land Aid and we want you to go. We're going to draw for some free tickets every Wednesday and Friday for the next two weeks. All you have to do is comment on one of our other blog posts to be entered once, or share one of our posts on Facebook, Twitter or LinkedIn and we'll enter your name in twice. Simple.
If you don't know the Freshwater Land Trust, they are a Birmingham-based nonprofit who conserve and connect open spaces throughout our community; these spaces are critical for the protection of our rivers and streams (our drinking water!). One cool thing about the Land Trust is that many of the properties they conserve are open for recreational activities.
Another great thing about the Land Trust, and one of the reasons we love working with Wendy Jackson and her team, they are experts at building consensus. They have a real skill for bringing people with competing interests to the table and working out agreements where everyone wins. And because of that, we get to enjoy things like Red Mountain Park, the Turkey Creek Nature Preserve, urban greenways like Village Creek, Valley Creek and Five Mile Creek.
TL/DR: Comment on or share one of our blog posts and we'll put your name in a drawing for FREE Land Aid 2015 tickets. Did we mention Kopecky is playing that night? Awesome.