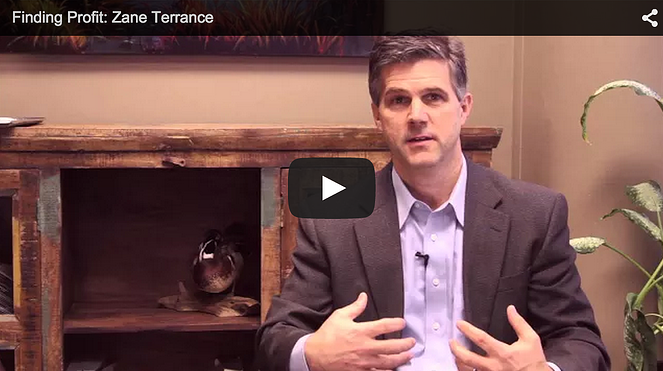 Learn what Zane has to say in this short video clip: http://ow.ly/KEoBz

My career has been dedicated to helping business leaders with sales and marketing matters. But yes, there are many tools a leader needs to achieve success. Recently I heard Zane Terrance, a managing director and partner at Founders Investment Bank, speak to a group of business leaders and he held there rapt attention with insights on finding ways "leverage your firm up" using equity, ways to find smooth and predictable cash flow, insights on the various "club models" we are seeing with many online SAAS businesses, he even gave a look at how a customer concentration analysis could yield insights that help create profit.

In the Finding Profit seminar on April 8th, Zane will again be sharing his thinking. He will lead a session to teach business leaders how to:
Craft a growth strategy that get investors attention – and heck, even your own attention!
Share key revenue and business models that are working in today's business environment
Reveal key metrics successful business owners must know and how to use them
Recognize the single most important question a potential investor will ever ask…. and learn how to answer it
So if an investment banker can in fact be important to finding profit, do something about it! On April 8th three firms have joined together to share ideas and insights to business leaders. The focus is on finding profit and Zane will be talking about sales and marketing alignment.
Learn more: http://ow.ly/KEoBz