In 1993, 0 searches were performed on the internet. No search engine existed yet; however a few catalogs of content were maintained by hand. Twenty years later, Google reported that more than 1,722,071,000,000 searches would occur in a one-year period. Today, even more. Stunning.
By 2020, customers will manage 85% of their relationship without talking to a human (Gartner Research).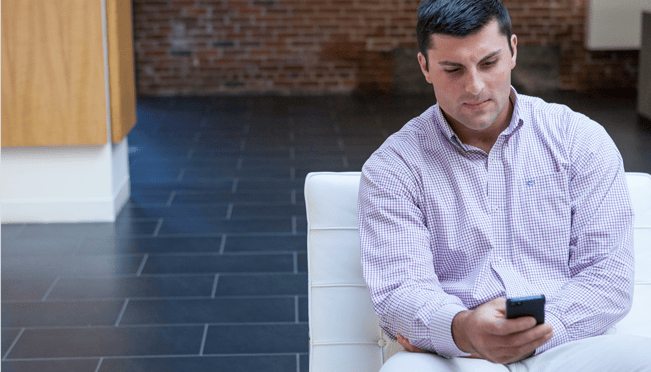 Legacy marketing tactics, like cold calling and directory advertising, simply don't work in a buying environment driven by social media and internet search. When I started helping people sell B2B products, we bought ads and spent a lot of money with the "Sweets" Catalogue. It's been a decade or more since a client even mentioned it.
B2B selling can lag behind consumer marketing in its adoption of new tools. Companies that seem to be thriving are reluctant to change. But the sins of our past will catch up with us, and not moving past Yellow Pages, Sweets and its equivalents is just that: sin.
Let's ask this question: Are your leads generated by trade advertisements or salespeople slugging it out on the phone, and are you tracking those leads in a spreadsheet or, worse, on paper? If yes or even a partial yes, then it's time to stop! You can do this. It's not as hard as it seems.
If the B2B purchase journey is search-initiated and social-powered, then what should you be doing to garner attention? And where should it lead? How can you manage and set expectations of your internet-related investments? These are serious questions. Fortunately, the solution is simple.
The answer is not in learning about the 400+ social networks, or becoming a certified Google Ad Words expert, or even an Inbound Marketing University expert certified by a coalition of tech and sales lead generation firms. (This training does exist, and it can be a good investment of time; check out InboundMarketing.com for resources.) It's too much for you—or even for me—to understand the vagaries of SEO and web code, content and keyword strategies.
You need dedicated thinking and learning. On April 21st, Google released a new mobile-friendly change to their algorithm. In short, it will potentially give a ranking boost to mobile-friendly pages in Google's mobile search results. If your site isn't optimize for mobile devices, the new algorithm could cost you valuable SEO and search engine marketing dollars — or worse, potential customers and clients.
This coming Wednesday we are holding a Webinar to debrief our clients and friends on the changes and what it means to you. Most importantly, how to generate leads. http://info.fitzmartin.com/mobilemarketing
Andrea Walker, FitzMartin's Director of Digital Marketing, will present a brief overview of the new Google mobile-friendly update and how you can test to see if your site passes "mobile muster" so to speak.
Come on, join us.
Learn more: http://info.fitzmartin.com/mobilemarketing