---
Do you worry that you have never paid enough attention to Google+. I do, or did! It was "out there" and I knew I should respect it...but I just never got around to it. So, relax...well, a bit.
Here are two articles that might help you understand a bit why the change. The first is pretty easy to read. Dive in. The second...160+ pages of deep thinking and understanding. Dive in if you dare! Both are smart!
So you might want to read this as well. It gives you a history of what you used to do with Google in a B2B setting. These ideas drafted by the gang at socialmediatoday.com still has a lot of value. Oh, by "history" I mean early 2014...really really old right?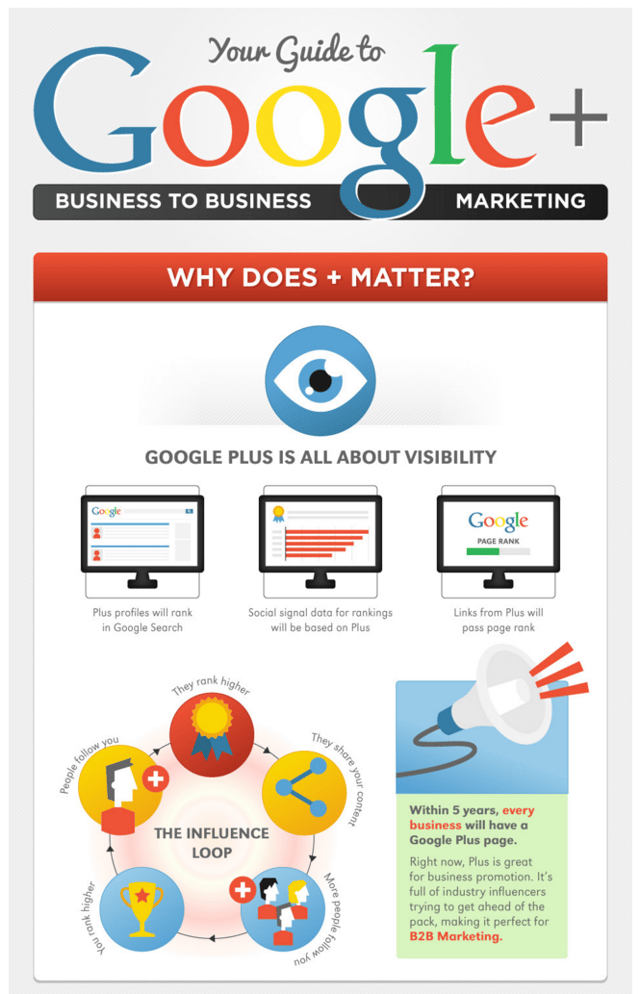 (from socailmediatoday.com)
My conclusion is this, and keep in mind my expertise and practice is very practical and focused on sales revenue...I'm not a full time social media how to driven guy. Google+, well anything Google always has to be respected, however Twitter has more practical social media marketplace pull (read it's HUGE) and I would lean on its numbers and powerful data more so than Google's social efforts. Although we might see the two of them work together one day as well. The use of AdWords is imperative for most of our B2B sales and marketing clients and probably you to. The social and ranking results that used to sit next to your ads and punished you emotionally and from a ranking point of view, it appears that with the new changes we can all rid ourselves of the guilt of not playing in Google+ this year!
We would be glad to help think this through and even connect the dots of digital ads, Google rankings and sales. Let's start here with the below offer of a self guided evaluation!