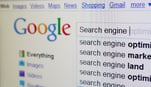 Are you interested in learning 4 more SEO myths? Myths that are hurt your sales and marketing results?
Last week I jotted a few of my errors and shared some poor thinking I had around good sales driven SEO practices. Cathartic and helpful to share. It was so much fun that I jotted down four more.
As I shared before, over the years I'll admit to committing many SEO errors. It's true. Hope that does not let you down! However, I am in good company.
Results! Why, man, I have gotten a lot of results. I know several thousand things that won't work.
Thomas A. Edison
The good news is I learned and do not make these mistakes any more. It is not uncommon to also hear these four questions asked so here goes. While not exactly a "tell all"…I hope these additional comments offer more insights that will help you find profit!
#4 Meta descriptions are the key to good SEO right?
Meta descriptions are HTML attributes that concisely explain the contents of webpages. You've seen them before on Google's search engine results pages (SERPs), where they're commonly used as preview snippets. So, it'd make sense that Google's algorithm would take these meta descriptions into account when determining search rankings … right? Well, not so much.
Google announced back in 2009 that meta descriptions (and meta keywords) have no bearing on search rankings. That's not to say, however, that these descriptions aren't important for SEO. On the contrary: Meta descriptions present a major opportunity to separate yourself from the riff-raff and convince searchers that your page is worth navigating to.
Having a relevant, compelling meta description can be the difference between a searcher who clicks through to your page and one who clicks elsewhere. Why, because it is content that will be seen as an HTML attribute in the results page. This is content that should, or could, be driving clicks!
#5 If I choose a great keyword and use a great keyword a lot, that helps people find the great keyword, doesn't it?
Keywords do not need to be repeated verbatim throughout a piece of content. In a headline, in particular, you want to use a keyword (or keywords) in a way that makes the most sense to your audience. The goal should be to write a stellar headline (somewhere between 4-9 words) that clearly explains what a piece of content is about.
In contrast to the words of Thomas Jefferson, "The most valuable of all talents is that of never using two words when one will do," nothing is more of a buzz kill than having a headline that's awkwardly framed around one keyword phrase or, worse, that forcibly repeats a keyword phrase. (Did you see my little joke?)
This rule applies not only to headlines, but also the content on the page: the goal should be to inform the reader, not to inform the search engines.
Besides, there is no evidence that Jefferson ever had any SEO skills.
#6 As a small business owner my search results should be localized, I do that through adding address on all my pages right?
This myth couldn't be further from the truth. If you're a local business, optimizing for local search won't only help you get found, but it will help you get found by people who are nearby and more likely to buy from you. For now, content is the key for you.
Looking forward, Google will continue to take steps to bubble the best local content to the surface of search results. Need some proof? Google took a major step in this direction with the release of its new Pigeon algorithm in 2014. The algorithm treats local search rankings more like traditional search rankings, taking hundreds of ranking signals into account. Pigeon also improved the way Google evaluates distance when determining rankings. Yes, Google knows roughly where you are even if locations services are turned off.
The bottom line: local SEO matters, probably more so now than ever before.
#7 Can I kind trick Google into a better result?
Just like Santa Claus knows if you've been good or bad. Google knows (everything). Don't try to fool them or you will be sent to your room (well, in this case, SEO penalized).
Even those elusive inbound links that are so valuable? What if I use microsites and other domains I own that link or redirect back to my site to help my SEO. The chances of this doing much for your SEO are slim to none. It's like having an election in which you vote for yourself a thousand times–that still counts as one vote.
Search engines are smart enough to know who the registrants are for a domain and can see if it's the same person as your primary domain. "Well, then I'll just change my registration information." You are clearly thinking like a spammer. Don't be that person! You heard me before right? Google knows.
There is not much value in spreading your SEO thin, which is what you do by setting up domain after domain and optimizing each rather than putting all of that love into your primary domain. Why not just add the content to your primary domain or build a tool as an add-on to your website?
Image by MoneyBlogNewz