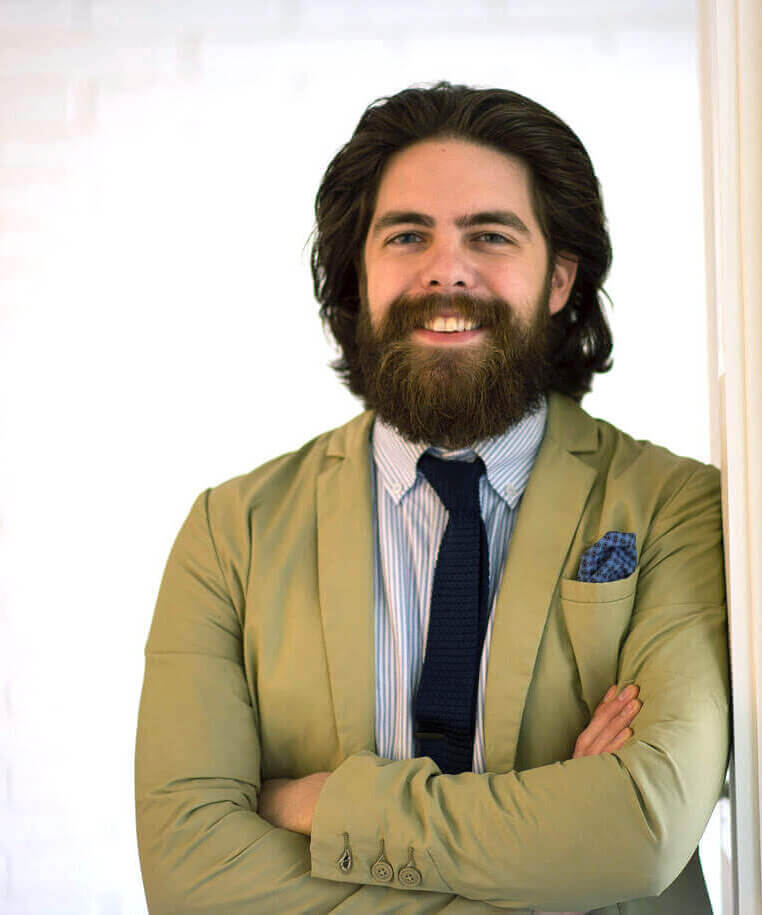 Our Account Executives are the bridges between our clients and our team. This is a vital role in our agency that can make or break important client relationships.
High Value Activities:
Communication - Our clients should never have to wonder what we're doing, or when to expect something from us. More often than not, client problems arise out of miscommunication or lack of communication. As AE, you'll establish a weekly, monthly and quarterly communication cadence with our clients (FM process). But in addition - get to know your clients outside of the day to day tasks. Stop by their office, send a birthday card, learn about them as people. Write thank you notes (handwritten). Ultimately, you need to establish trust with your clients.
Client Growth - While leading clients through projects or campaigns, there's always an opportunity to do more. The best way to find more opportunities, more work, is to listen to your clients, check in often and ask questions. You'll find that you hear about problems we may not be working on that we can help with. As a team, you and other Account Executives will have client growth goals to meet every quarter.
Industry Knowledge - Account Executives may have the hardest job in an agency, primarily because they are expected to have knowledge, even expertise of a vast variety of things. Media, websites, SEO, PPC, marketing automation, consumer decision journey, analytics, PR, etc. It's impossible to be an expert at all of these, but you are going to be expected to have enough working knowledge to talk to our clients about them. And how they might work, or not work, for the problem we are trying to solve for them. This also includes learning about your clients' specific industries. Subscribe to trade publications, emails, attend conferences. The more you know the better AE you will be, for FitzMartin and for your clients.


Responsibilities
Daily management of client projects and activities
Daily/weekly communication with clients, via email, phone calls, in person meetings, etc.
Understanding of inbound marketing, digital and traditional marketing concepts and strategies
Understanding of the behavioral change framework as applied to the customer decision journey, and tools and behaviors that are effective in moving a person from one stage to the next
Understanding of your client's industry and company - what challenges they face, from competitors, from regulations, and from the industry in general
Working with the Creative Director to write meaningful creative work plans for new projects
Working closely with the Project Manager to create project budgets and timelines
Writing project and retainer agreements
Working with the Strategist to devise a campaign that meets the client's needs and budget
Presenting campaign ideas and estimates to clients
Negotiating with clients, solving any problems and making sure deadlines are met
Quality control of all work that is submitted to clients
Monitoring all stages of campaigns to guarantee that they run smoothly
Writing status reports throughout the duration of the project to keep clients and peers updated
Creating and presenting quarterly campaign performance reports to clients, with detailed metrics, insights and goal measurement
Thinking beyond the task at hand
Requirements
3+ years experience as an Account Executive or similar role in an agency
Excellent oral and written communication skills
Digital marketing and social media acumen is a huge plus! You'll really get our attention if you have working knowledge of Google AdWords, Google Analytics, social media platforms and marketing automation technologies (particularly HubSpot)
An understanding of valuable marketing metrics, such as Customer Acquisition Cost, Customer Lifetime Value, Marketing ROI, Marketing Attributed Customers, Marketing Influenced Customers
A proactive approach to client management
A keen eye for detail and an understanding of budget restraints
A personable and professional character that will allow you to build client rapport
The confidence to give clients trust in your work
About FitzMartin
FitzMartin is a B2B sales and marketing consultancy, founded in 1992. For more than two decades and for hundreds of clients, we've applied the science of behavioral psychology and the art of design to help our clients add more, and more profitable, customers. We do that by aligning sales and marketing efforts around the way science says people make decisions. We're good at solving complex sales and marketing problems.


Tools:
Asana
Hubspot (Online certifications to be completed to acquire a foundational understanding of our project's components)
Workamajig
Google Drive
Additional tools as assigned (FitzMartin lives in an ever-evolving industry, so our entire team must be willing and expecting to continually learn new tools accordingly.) It's not that you have to do it, but you will be managing people who do. So you will need to understand it well to be able to lead the team.
Benefits:
Competitive salary
Insurance: BCBS (Health and Dental)
Vacation: We love for our employees to take time off for themselves and for their families. Days increase over time.
Sick leave bank.
Remote-friendly: We value our office culture, but understand that kids get sick and traffic can be horrible.
FitzMartin Friday. The last Friday of every month is a half-day. Go home.
Personal volunteer days. This doesn't count toward your vacation!
Firm-wide service days. We love Freshwater Land Trust. Bring your boots.
Holidays: 9 paid holidays a year.
Ready to apply for the Account Executive position? Start your application below. *We respect your confidentiality, and will not notify your current employer if you decide to move forward! We've heard horror stories from over the years. FitzMartin is an equal opportunity employer.