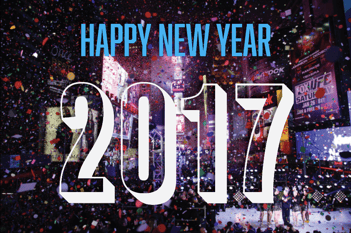 We've officially entered 2017, and with the new year naturally comes new marketing trends that will play a large role in the next 365 days. Although many of these trends have been around for a while, a push towards their widespread adaptation will most likely make them major players in the marketing world for 2017.
Marketing Automation
Marketing Automation Technology (MAT) has been around for a while, but not all businesses have made the switch. According to research conducted by Smart Insights, almost 2 in 10 B2B businesses are not using any Marketing Automation features at all, with only 34% of B2B businesses using all features of MAT and only 2% using all features and optimizing them to get the best results. Yet, the number of businesses using and optimizing Marketing Automation Technology steadily increases. 2016 alone saw 11 times more businesses integrate Marketing Automation Technology than in 2011. This rate is expected to increase in 2017, which means MAT is definitely a trend to be on the lookout for this year.
Mobile First Marketing
With Google beginning mobile-first ranking last year, the push towards mobile first marketing has only just begun. In 2017, mobile-friendly websites are no longer a luxury, they're a necessity. Ads, content, and marketing initiatives should all cater towards mobile users, and marketers are finding creative new ways to use mobile platforms to get their brand's message across. Bottom line, mobile first marketing will play a major role in 2017.
Personalization
Catering towards potential buyers has been around since the invention of marketing and advertising, but personalization takes this practice even further. Persona-based marketing that leverages segmented content for different groups in your potential customer base has come about with the rise of inbound marketing. Making sure the right message gets to the right group of customers or leads at the right time is essential for a successful marketing program. New technologies like Evergage and BrightInfo are making automated personalization easier, and more affordable, for small businesses.
This is just a snapshot of what marketing in 2017 will look like, but it's a good idea of where this year will take us: the reign of mobile, increased automation, and an emphasis on the individual consumer. Here's to a great 2017. Happy marketing!